Exhibit at TESOL 2020

Expo Location
Colorado Convention Center | 700 14th Street | Denver, CO 80202

Housing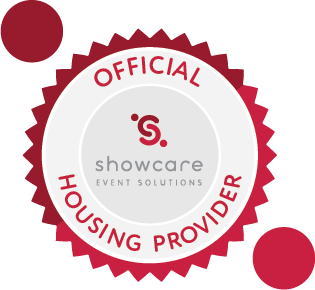 Showcare is the official TESOL International Convention & English Language Expo Housing Partner. Please be aware that Showcare is the ONLY approved housing partner for TESOL. Any other claiming to offer exclusive TESOL hotel rates are scams.

Exhibitor Registration now open!
Exhibitors may now register for the convention and book their hotel rooms! Please register here. Questions? Please contact tesol@showcare.com.

Exhibitor Marketplace
To order furniture for your booth, shipping or set-up needs, or to order audio visual through the Convention Center, please access the marketplace link here. For questions or to obtain login credentials for the marketplace website, please contact help@nexxtshow.com.

Lead Retrieval
To explore the various lead retrieval devices and order your device, visit the online portal here. Questions? Please contact leads@showcare.com.

Exhibit Booth Pricing
| | | |
| --- | --- | --- |
| Booth Size | | After 1 January 2020 |
| 10 x 10 Standard | | $2200 |
| 10 x 10 Premium | | $2500 |
| 10 x 20 Mini Island | | $5400 |
| 20 x 20 Island | | $10400 |
* 2019 returning exhibitors are guaranteed the early rate pricing if 2020 space is contracted during the priority points booth draw.
10 x 10 booths can be combined to create large, inline spaces. For pricing on island booths larger than 20 x 20 or to add additional booths to your package, contact Heather Macaluso, at +1 717.430.2224 or TESOL@theYGSgroup.com.
Denver Sales Tax PDF

Exhibitor Booth Prices INCLUDE:
· Two (2) 3' side drapes and one (1) 8' back drape with a company sign - **(Note: island spaces do not include drapes)
· Two (2) convention registrations which allows you full access to the entire convention
· Four (4) company expo passes - good for the expo only and are recommended for your booth personnel who work the event

Exhibitor Booth Prices do NOT include:
· Furniture (tables, chairs)
· Carpet
· Easels
· Electrical outlets
· Wi-Fi
· Microphones
· Rope & Stanchion
· Opaque panels
· Door
For General Questions on Exhibits
Contact TESOL via email at exhibits@tesol.org.
---
Images © Visit Denver, Steve Crecelius, Paul Wedlake Photography, Evan Semón Photography All rights reserved