Hotel & Travel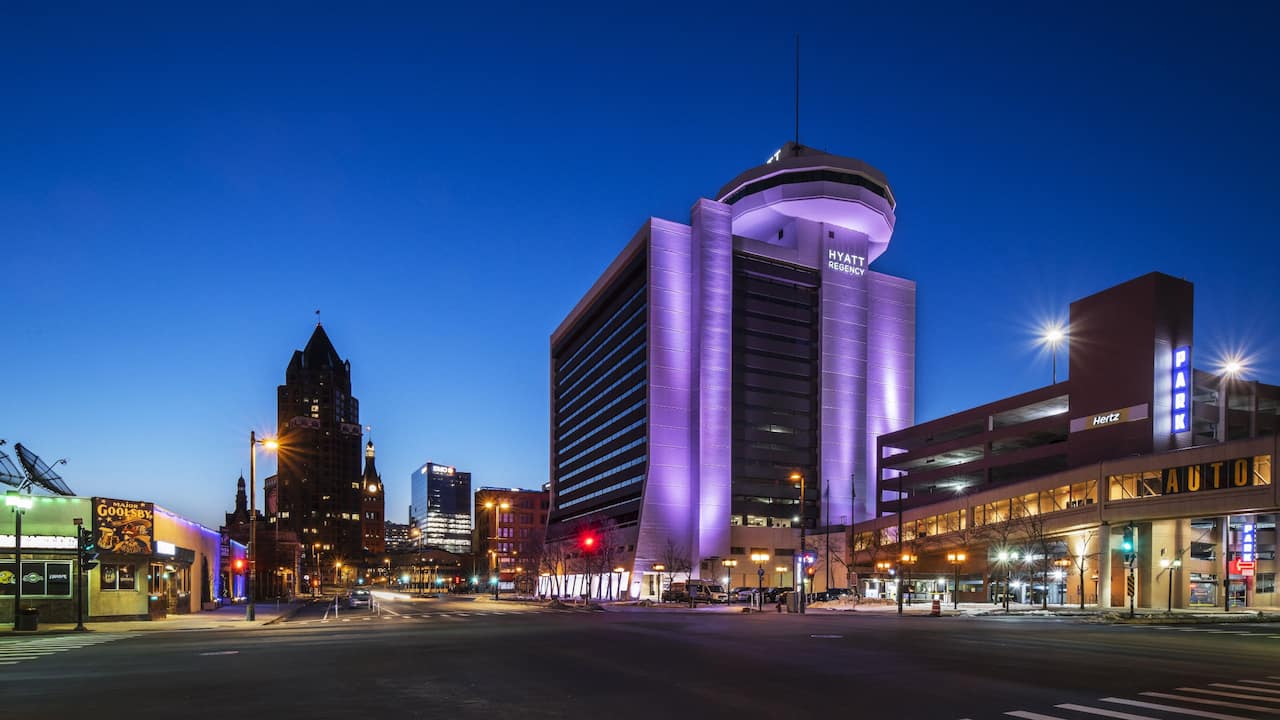 The deadline to reserve a hotel room for the Kickoff Institute has been extended to Thursday, May 25, 2023.


Hyatt Regency Milwaukee
333 West Kilbourn Avenue, Milwaukee, Wisconsin, 53203.
Making Your Reservation
Please make sure to book your room by Thursday, May 25, 2023. There is a special rate for attendees of the 2023 ATD Kickoff Institute of $169/night (plus tax). Attendees are responsible for the cost of their accommodations.

To make your hotel reservation at the Hyatt Regency Milwaukee, please use this special hotel link, call individually or via the link above. Make your reservation early to ensure you stay at the conference hotel. To secure guestrooms via direct call-in, individuals should call 414-276-1234 or 888-591-1234 and provide the Achieving the Dream Inc, Group Code: ATDK, or with the ATD 2023 Kickoff Meeting.

All room reservations must be made by Thursday, May 25, 2023 at 11:59 pm Central Standard Time.

Reservations after this date will be based on availability and may not be at the negotiated room rate. NOTE: Room cancellations must be made a minimum of 72 hours (3 days) before scheduled arrival. Should an individual cancel a reservation inside the 72 hour window the credit card provided shall be charged a one night room & tax cancellation fee.
Local Airport
•Milwaukee General Mitchell International Aiport is 10 miles from the hotel
•9 miles/15 mins to the Hyatt Regency Milwaukee near the Wisconsin Center
Main Transportation Centers
•Milwaukee Intermodal Station (MKE) » 4 blocks from hotel
•Milwaukee General Mitchell International Airport (MKE) » 10 miles from hotel

Public Transit Centers
•Green Line » Access to Bayshore Mall, UWM, Summerfest, and Mitchell Airport

Parking
Self Parking available at the 330 Wells Garage, located immediately adjacent to the Hyatt Regency Milwaukee
•Self Parking: $28 /Overnight
•Valet Parking: $34 /Overnight

Hotel Fact Sheet
You may click on the hotel fact sheet link to obtain additional information about the hotel, local restaurants & bars, visitor information and points of interest in Milwaukee.

Area Attractions
Explore downtown Milwaukee's shopping, dining, and entertainment near the hotel. Here is a link to provide you area attractions.

Register Now!
We look forward to seeing you at the
Hyatt Regency Milwaukee!