Session Descriptions
Staffing World delivers the most comprehensive, diverse, and engaging learning opportunities in the staffing, recruiting, and workforce solutions industry. Whether you are new to the industry or you're a 20-year veteran, you will gain valuable, cutting-edge information, strategies, connections, and resources during your Staffing World experience. For your convenience, here is a printable grid of all the Staffing World 2015 education sessions.
---
Tuesday, Oct. 27
4–5:30 p.m.
General Session
Retrain Your Business Brain—Think Like a Freak
Presented by Stephen J. Dubner
Dubner is an award-winning author, journalist, and radio and TV personality. He is best known as co-author, with Steven Levitt, of the books Freakonomics, SuperFreakonomics, and Think Like a Freak. More than 7 million copies of these books have sold in more than 40 countries. Dubner also is the host of the Freakonomics Radio podcast, which gets 5 million downloads each month. To mark the 10th anniversary of Freakonomics, Dubner and Levitt are publishing a new book this year—When to Rob a Bank: And 131 More Warped Suggestions and Well-Intended Rants.
---
Wednesday, Oct. 28
8–10:30 a.m.
General Session
Good to Great? Or Lousy to Good? Achieving Sustainable Organic Growth Through Engaged Client Relationships
Presented by Jim Clifton
Clifton is chairman and chief executive officer of Gallup. Under his leadership, Gallup has expanded from a predominantly U.S.-based company to a worldwide organization with 40 offices in 30 countries and regions. Clifton is the creator of the Gallup Path, a metric-based economic model that establishes the linkages among human nature in the workplace, customer engagement, and business outcomes. This model is used in performance management systems in more than 500 companies worldwide. Clifton also is the author of several best-selling business books, including The Coming Jobs War and Entrepreneurial StrengthsFinder.
---
New This Year: Chill Chats
Chill chats are informal discussions about predetermined topics. Comfortable seating designed for small group exchanges will facilitate networking and an enhanced attendee experience.
10:45–11 a.m.
Cool Tech Stuff We're Trying
My Favorite Apps for Work and Life
Business Book Club
---
11:15 a.m.–1 p.m.
Trending Insights
Explore the industry's most pressing business and operational questions and gain practical solutions in this roundtable learning format. Choose from more than 30 roundtable topics, including sales, background checks, H-1B sponsorship, client services, payroll distribution, workers' compensation, social media, recruiting tactics, health care insurance strategies, mobile technology, and financial auditing techniques. Qualifies for 1.75 CE hours.
Management Mindshare
Facilitated by Scott Wintrip, president and senior consultant, Wintrip Consulting
Join your executive-level peers in these strategic small-group discussions that will focus on those up-at-night issues facing staffing company leaders right now—as well as those issues on the horizon. Choose from a comprehensive list of discussion topics and participate in three targeted 30-minute roundtable sessions. Qualifies for 1.75 CE hours.
Trending Insights roundtables focus on today's most current industry trends and developments; Management Mindshare roundtables focus on top-of-mind issues for staffing company owners and executives.
Both Trending Insights and Management Mindshare roundtables are sponsored by

---
New This Year: Idea Labs
New to Staffing World this year, Idea Labs are presentations designed to deliver maximum return in just 30 minutes. Be sure to check out one or more Idea Labs throughout the convention; they take place in the expo hall, where you can also enjoy lunch. Choose which Idea Labs you plan to attend when you build your personal itinerary via the Staffing World 2015 mobile app, sponsored by Bullhorn. The app will be available in the App Store and the Android Market in August.
1:15–1:45 p.m.
Social Media Is a Science
Brad Smith, director of search engine optimization and social media marketing, Haley Marketing
David Searns, chief executive officer, Haley Marketing
If you can carve out just 15 minutes a day, you can be a social media rock star. This Idea Lab will deliver 10 key takeaways the presenters have culled from thousands of staffing and recruiting firm social posts. Learn which social networks are most effective for your specific audiences, what content gets the most traffic, when and how often to post content, specific tips for generating leads, effective social recruiting tactics, and more. Presenters also will share free tools to help you automate postings and be more consistent. Qualifies for 0.5 CE hours.
The Biggest Decision of Your (Operations) Life—How to Purchase the Right Software for Your Firm
Dane Reese, CSP, founder and chief executive officer, PeopleAxiom
Getting ready to make a software purchase to streamline your internal operations? Where do you start? How can you ensure that you're making the best decision now and into the future as your company and the industry continue to evolve? Use a simple by highly effect checklist to organize and target your decision-making process. Improve your company's software purchasing strategies in just 30 minutes. Qualifies for 0.5 CE hour.
---
2:15–3:30 p.m.
Special Safety Session—Field Trip! Workplace Safety Assessment of the Gaylord Opryland
Sharon Pancamo, CSHO, occupational safety manager, Elwood Staffing Services
Alicia Hitchcock, director of safety and risk management, Elwood Staffing Services
Do you know how officials from the U.S. Occupational Safety and Health Administration conduct workplace safety assessments and inspections? Here is your chance to be one of just 50 Staffing World attendees who will accompany authorized OSHA outreach trainers on a safety-focused walk-through of the Gaylord Opryland property. Meet briefly for an orientation, then get your site assessment tool and become part of the inspection team. This unique Staffing World experience will teach you how to think like an OSHA inspector and tell you what to look for when visiting a client site to ensure its safety. Wear comfortable shoes. Because space is limited, you must preregister for this session. Contact Arika Norwood at anorwood@americanstaffing.net to reserve your spot. Qualifies for 1.25 CE hours.
---
Workshops
2:15–3:30 p.m.
Hot Tech: The Top 10 Features to Hit Staffing in 2015
Facilitated by Jim Essey, CSP, president and chief executive officer, the TemPositions Group of Cos.
Panelists: Hope Bradford, director and information technology solutions consultant, business relationship management team, Kelly Services Tom Erb, CSP, president, Tallann Resources; Kevin Delaski, vice president and chief information officer, the TemPositions Group of Cos.
Concerned your company is behind your competitors in technology? Trying to figure out what system improvements will give you the greatest return on investment? In this workshop, a panel of information technology gurus will profile some of the newest technologies to hit the staffing industry in the past year and use screen shots and video demonstrations to show you how they could benefit your firm. This workshop takes place toward the beginning of the convention to give participants time to follow up with featured IT suppliers in the expo hall. Qualifies for 1.25 CE hour.
Sponsored by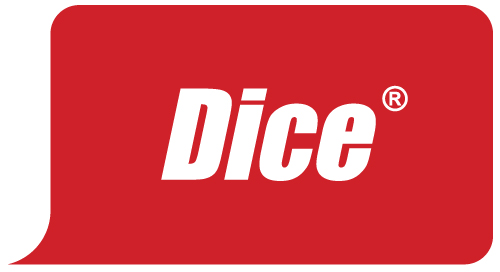 2:30–3:30 p.m.
Great Opportunities—Women and Leadership
Loretta Penn, president, PECC LLC
This workshop is especially for women in the staffing industry who want to develop their leadership potential as well as support and help develop the leadership potential of their female peers. Join this important conversation led by an industry veteran and executive coach, who says that—regardless of where you are on your career path—a professional mentor is a must if you want to excel and advance. When she was president of Spherion Staffing Services, Loretta Penn led the firm's largest division, which represented more than $1 billion in revenues. She was responsible for revenue growth and profitability, service delivery, sales, operations, and strategic direction for the firm's franchised offices throughout North America. This session is for female staffing professionals of all levels who are committed to strategic professional development and career growth. Qualifies for 1.0 CE hour.
Avoiding and Mitigating Wage and Hour Claims
James Nicholas, Esq., member, Mintz, Levin, Cohn, Ferris, Glovsky, and Popeo PC
Wage and hour lawsuits filed by employees are on the rise, and so are government audits targeting employers for potential wage and hour violations. Given the potential exposure, it is imperative that staffing firms take preventive measures to insulate themselves against wage and hour claims. This workshop will cover the latest trends in wage and hour compliance, tips for avoiding wage and hour liability, common mistakes leading to wage and hour claims, criteria for proper classification of employees, and overtime policies. Qualifies for 1.0 legal CE hour.
Getting to Know Big Data
Jenna Hladik, CSP, marketing manager, workforce intelligence, Elwood Staffing Services
Abigail Haskell, business intelligence analyst, Elwood Staffing Services
Elizabeth Schillo, senior vice president of sales, Dice
Clients are increasingly becoming more data-driven in their decision-making process, and now staffing and recruiting firms must include relevant data when delivering the right talent. This workshop will deliver new ways for you to mine your company's database and cull valuable insights regarding your talent pool. Staffing and recruiting firms of all sizes will benefit from these data-centric tips, tools, and processes. Gain an understanding of how big data can help you get to know the people behind the talent sourcing and acquisition experience, make more informed decisions, and achieve greater profitability. Qualifies for 1.0 CE hour.
It's a War for Internal Talent in the Staffing Industry—Build Your Strategy
Facilitated by Robin Mee, president, Mee Derby Co. Inc.
Panelists: Nicole Bieker, vice president of operations, Milliner & Associates LLC; Sonya Buckley, CSP, chief people officer, HireDynamics LLC; Deb Keller-Wise, CSP, regional vice president, Elwood Staffing Services
It's no secret that when it comes to hiring internal corporate employees, there's a talent shortage throughout the staffing industry—yet the industry continues to grow overall. Is your firm connecting with local colleges and universities through internships or management trainee programs? Have you communicated and mentored new hires about their industry experiences and their plans for the future as staffing professionals? Engage with and learn from staffing professionals whose companies are developing and implementing strategies to attract, train, and retain recent college graduates and as well as early career professionals. Qualifies for 1.0 CE hour.
1095, 4, 3, 2, 1…Are You Ready for ACA IRS Reporting?
David Seifert, director, product strategy, Equifax Workforce Solutions
Kristin Lewis, director, product management, Equifax Workforce Solutions
As industry professionals near the end of the employer mandate's inaugural year under the Affordable Care Act, staffing companies are scrambling to prepare 1095 forms to meet the ACA reporting requirements issued by the U.S. Internal Revenue Service. Because these forms will be used to determine whether employers—and possibly their employees—are subject to fines, it is critical that employers get them right the first time. In this interactive session, Psenka and Lewis will draw upon their experience in helping staffing companies of all sizes manage reporting for the ACA. They'll discuss the challenges and unexpected impacts for which employers must be prepared and share real world examples of how the staffing industry is preparing for the inevitable. Qualifies for 1.0 CE hour.
---
Section Forums
Always popular sessions at Staffing World, the Section Forums deliver content specific to a sector of the industry: engineering, IT, and scientific; health care; industrial; office–administrative; professional–managerial; and search and placement. These six areas also are represented by six ASA sections, which are free to join for ASA members. Learn more at americanstaffing.net/sections.
Each Section Forum qualifies for 1.25 CE hours.
3:45–5 p.m.
Engineering, IT, and Scientific
Eight Recruitment Rules: Maximize the Value of Your Investment
Leigh Ann Pagnard, vice president of operations, YourEncore Inc.
As the economy transitions from an employers' to an employees' market, companies must streamline recruiting strategies and optimize operational efficiency to attract the best talent. Although recruitment investment is crucial, the majority of time and resources are often focused on landing new prospects rather than strengthening fill rates with existing clients. Don't assume recruitment will improve organically. Learn how to identify and implement process enhancements and technology solutions. Investing in talent acquisition strategies will help you improve your recruiters' effectiveness and, therefore, help your company improve its bottom line.
Job Search Gone Mobile: How Recruitment Has Changed
Kevin Walker, director of employer insights, Indeed
Always on and always connected, mobile devices have become the primary computing device for many tasks, including job search. It's increasingly important to offer candidates mobile-optimized job search options that allow them to easily apply to jobs from any device. Learn from the presenter's vast experience in the staffing and recruiting industry. Hear about current mobile trends and why mobile is a must for recruitment; discover how to optimize open positions for mobile; and learn to pinpoint the differences between mobile job seekers and those who use more traditional search methods.
Sponsored by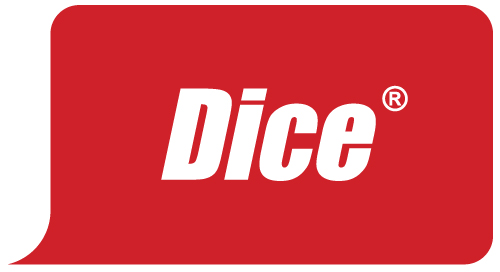 Health Care
Leverage Client Feedback for Continuous Improvement
Chris Franklin, executive vice president, LocumTenens.com
"Service" is nearly always cited as the main reason clients and talent choose one staffing firm over another. Learn how the presenter's health care staffing company developed and implemented formalized client feedback mechanisms. He will demonstrate how the data that emerges from this feedback helps continuously improve the company's operations and client service, and how it helps shape strategies for motivating recruiting and sales associates.
When Short Supply Meets Rapid Growth: The Shift in Health Care Staffing
Bonnie Britton, vice president, sales, Staff Care Inc.
In this period of unprecedented change in health care, many patients are turning to convenient care clinics as an alternative to traditional primary care or hospital visits. As these facilities continue to gain popularity, many are faced with the challenge of efficiently and effectively staffing them with qualified health care professionals. Attendees will learn more about this and other emerging trends in the health care sector and how a shortage of health care professionals affect operations. This session will deliver detailed guidance on developing an effective staffing plan to keep pace with the growing demand.
Industrial
Recruiting in the Age of Social Media
Gerald Renoe, senior VP, marketing, TrueBlue Inc.
Staffing operators often see social media as the solution to today's recruiting challenges, and it's easy to understand why. With billions of people using social networks every month, sites like Facebook, Twitter, and LinkedIn appear to be the answer for reaching more candidates, more frequently, and more effectively. A little late in the game, True Blue sought to leverage social media as an effective recruiting engagement channel. After a six month social media pilot program, the outcome was surprising: social media did not drive recruiting business. It did, however, support other business objectives and opened the door for the company to rethink its social media and recruiting strategies.
'Mise en Place' Your Staffing Firm
Jason Leverant, CSP, PHR, president and chief operating officer, @Work Inc.
"Mise en place" is a French phrase that means "putting in place." The phrase refers to a strategy used by world-renowned chefs to provide high-end service to elite clientele. Professional chefs arrange their kitchens "just so" for a hectic night of service. Apply the "mise en place" strategy to enhance and differentiate your staffing firm, increase your speed and quality of service to your clients, differentiate yourself from the competition, and break the vicious cycle of commoditization.
Office–Administrative
How to Attract "A" Players to Your Firm (and Keep Them)
Aisha Quaintance, president and chief executive officer, Fillmore Search Group
Position your firm for continued success by keeping this top of mind: "A" players attract other "A" players. Attendees will learn how to create an A-list culture by utilizing personal metrics—not minimum standards. The presenter will outline a new tool for hiring top performers, despite talent shortages. Glean strategies from the "2015 Hiring Playbook" developed by the presenter specifically for staffing firm owners and managers.
Power Branding: Build a Powerful Brand and Get Results
Nina Pickell, chief executive officer and managing consultant, Beyond Intent
Employment branding and recruitment marketing are two of the hottest topics in the worlds of talent acquisition for corporate HR and staffing. This session's presenter is an experienced marketing and branding professional as well as a staffing industry veteran. Get the strategies you need to develop strong brands that will deliver better results without breaking the bank. Create brand ambassadors who will share your story and content. See how it all comes together to engage both talent and clients so they know you better and engage with you more during every stage of your relationship.
Professional–Managerial
Become the Influencer—Making the Business Case
Rob Mosley, senior director of training and development, Next Level Exchange
Influencing the actions of others is the very essence of the staffing and recruiting industry. Understanding how people's perspectives drive their positions on issues—and ultimately their actions—is the key to being influential. By influencing both clients and candidates, you will differentiate yourself and effectively convince clients and candidates that they should work with your firm—rather than your competitors. Join this highly interactive session that demonstrates how to communicate your company's value.
Macro Job Seeker Trends: Are You Using Them to Your Advantage?
Shelly Mudd, vice president, sales and development, Jobs2Careers
Trends and perspectives from job candidates are rapidly changing, forcing the industry to evolve. Plus, many statistics point to significant gains in temporary employee hiring juxtaposed with the stalling of permanent hiring. The presenter discusses On-Demand Employment, a product developed by her company to help job seekers choose when, where, and how the work. Explore the changing nature of the job candidate—specifically Millennials—in part-time, contract, freelance, project-specific and short-term positions.
Search and Placement
Reasserting the Personal Value of Recruiting in an Electronic World
John Ruffini, national director, direct hire placement, training, and development, Randstad Professionals
Technology use in the staffing and recruiting industry continues to grow for both recruiters and hiring managers. And it can be easy to hide behind a keyboard and think that there is no need for personal interaction. However, tremendous service value comes with adding a personal aspect to the recruiting and hiring process. Discuss industry-specific challenges related to technology as well as tactics for overcoming these challenges and adding personal touches to your company's recruiting and hiring strategies.
---
Thursday, Oct. 29
Immersion Programs
9–10:45 a.m.
Sometimes 60–90 minutes is not enough time to thoroughly discuss a complex topic, which is why Staffing World Immersion Programs cover issues that require more time than you have in a workshop. This year, immerse yourselves in one of the following topics of your choice: the latest Affordable Care Act developments; how to turn your best sales and recruiting professionals into successful managers; speeding up the sales cycle; or how the best recruiters organize their days.
Each Immersion Program qualifies for 1.75 CE hours. The ACA program qualifies for 1.75 legal CE hours.
The Affordable Care Act: Where Are We Now and What Lies Ahead?
Edward A. Lenz, Esq., senior counsel, American Staffing Association
Alden J. Bianchi, Esq., member, Mintz, Levin, Cohn, Ferris, Glovsky & Popeo PC
James A. Essey, CSP, president and chief executive officer, the TemPositions Group of Cos.
With almost a year of Affordable Care Act experience under their belts, staffing firms still face uncertainties as the nation heads into the 2016 election year. In this session, a panel of ACA experts will discuss the prospects for changes in the law and what provisions are unlikely to change regardless of the election outcome. Other topics will include the likely political fall-out from the U.S. Supreme Court ruling, which upholds the legality of subsidies in federal health care exchanges, and the latest developments regarding the complex employer information reports that will be due in 2016 for calendar year 2015.
Spot Future Management Potentials and Develop Company Leaders
Tom Gimbel, president and chief executive officer, LaSalle Network
While many staffing and recruiting firms look externally for senior management hires, there are many benefits to looking internally and promoting from within. At LaSalle Network, 80% of the firm's management team assumed their current roles through promotions; 25% of the firm's staff was promoted in 2014, alone. Ask your colleagues at Staffing World how long their companies' management teams have been in place. How do they retain employees over time without sacrificing ingenuity in the workplace? Learn how to spot internal staff with high potential and come away with a series of steps to help entry-level professionals develop into successful managers.
Speed Up the Sales Cycle
Jill Konrath, chief executive officer, SellingtoBigCompanies.com
Discerning when and where to invest your sales time for maximum return is critical to your success in the staffing and recruiting industry. However, merely multiplying your calls to potential clients is not a sound strategy. Learn how to focus sales activities so you are focusing on clients who are ready to engage with your firm now. Get strategies for effectively targeting clients based on the key factors relevant to your sales success, and learn how to leverage trigger events that significantly increase your likelihood of getting the business. Help your clients navigate the decision-making process.
How Today's Top Producers Run Their Desks
Danny Cahill, owner and founder, AccordingToDanny
This session's presenter has mentored and managed some of the top producers in the staffing and recruiting industry. In this session, find out how these top producers have restructured their days, how they use social media to offset and even replace marketing calls, how they set goals, what metrics they keep (and which ones they don't track), and how to find candidates no one else has. Attendees will also gain insights on why overachieving talent want to keep working—even when they don't need the compensation.
---
Workshops
11 a.m.–12:30 p.m.
Staffing World Employment Law Extravaganza
La Tanya James-Rouse, Esq., assistant general counsel, American Staffing Association
Toby Malara, Esq., government affairs counsel, American Staffing Association
Be prepared to be seriously entertained—by lawyers. In this highly interactive, fun, and humorous game show, attorneys from the ASA legal team test your knowledge of employment law and legislation affecting the staffing and recruiting industry. Learn, laugh, compete, and win prizes during this always-popular Staffing World session—and take away valuable and timely information about how legal and legislative changes or updates are affecting the staffing business. Qualifies for 1.5 legal CE hours.
How Top Performing Staffing Firms Are Outpacing the Industry
Eric Gregg, chief executive officer, Inavero Inc.
What are the fastest growing staffing firms doing differently? What about the most profitable? Join this high-energy session to learn what the very best firms in the industry are doing to stand out from the rest. Leveraging more than a decade of research, this session will help you answer key questions about your firm's strategy. Learn the most effective marketing and sales tactics for attracting new clients. Find out what roles are played by your clients and candidates—and even your internal satisfaction metrics—in accelerating growth. This session is a must-attend for staffing leaders as they plan for 2016 and beyond. Qualifies for 1.5 CE hours.
Accelerate Growth, Evolve Your Business, and Have Time for Fun
Jimmy Taylor, consultant, vNacelle
Staffing and recruiting firm owners, like owners of other businesses, often feel trapped by the demands of their growing companies. As a result, their firms hit predictable performance plateaus. For more than 20 years, the presenter's company has partnered with business owners and their leadership teams to accelerate growth and create sustainable, transferable businesses. In this hands-on workshop, you will have an opportunity to self-diagnose your role in the company across seven levels. See where your firm falls on the spectrum between a "reactive enterprise" (where you are essentially self-employed) to a "transferable enterprise" (where you are fulfilled and your business can evolve more effectively without you.) Qualifies for 1.5 CE hours.
LinkedIn: Beyond the Profile
Maya Toussaint, customer success consultant, LinkedIn Talent Solutions
Rebecca Vertucci, senior customer success consultant, LinkedIn Talent Solutions
Most recruiters consider themselves adept users and navigators of the LinkedIn's vast and free-of-charge universe of potential talent. Here is the opportunity to learn even more—directly from the LinkedIn experts—about how to truly maximize this tool that has proven to be a social media and staffing industry game-changer. Engage in this high-level overview and interactive session packed with tips and tricks for capturing passive candidates. Get a leg up on your competition and gain market share by optimizing your use of mobile technology, leveraging your use of LinkedIn Groups, and crafting a communication strategy that keeps your firm top of mind with clients and candidates. Qualifies for 1.5 CE hours.
Are Your Mid-Level and Branch Managers Maximizing Company Growth or Holding You Back? Increase Their Success With Focus and Coaching
Jack Wellman, president and chief operating officer, Wellman Insights LLC
Jim Carchidi, CSP, chief executive officer, JFC Staffing Cos.
This session focuses on strengthening your management team, particularly those who are new at leading teams or branch offices. Learn how to arm your managers with tools and confidence to successfully manage their teams or branches. Develop better managers by giving them a clear understanding of their roles, responsibilities, and expected results. Find out how to best equip them with the effective methods and techniques for managing and inspiring their staff through coaching. Qualifies for 1.5 CE hours.
Lessons from Banking, Retail, and Insurance: Predictions for the Staffing Industry
Indu Kodukula, vice president of cloud security and chief information security officer, Intuit
In this session, learn from the presenter's vast experience in other industries that have benefitted from technological changes—including banking and insurance—and learn how the staffing and recruiting industry can keep pace and evolve. What have other industries done that can help shape strategies for transforming your firm's business model on a strategic level? For example, learn how to better leverage cell phone technology in your operations, and get strategies for diminishing risks of security breaches within your existing system. Find out which new technologies are on the cusp of widespread implementation in the staffing and recruiting industry, and be among the first to adopt them. Qualifies for 1.5 CE hours.
Idea Labs
New to Staffing World this year, Idea Labs are 30-minute mini workshops that take place in the expo hall during breaks. These are shorter sessions designed for smaller groups so that quality networking as well as a quick and effective exchange of ideas can take place. Idea Labs feature narrower topics in areas designed for up to 30 individuals.
---
12:45–1:15 p.m.
Medical Marijuana: The Straight Dope
Diane Geller, Esq., partner, Fox Rothschild LLP
When asking candidates if they are willing to submit to a drug test, they explain that they use medical marijuana. How do you handle this? Do you have a different approach to candidates in states that have legalized marijuana? Join your colleagues and an attorney with comprehensive experience in the staffing and recruiting industry to discuss this important topic. Qualifies for 0.5 legal CE hour.
1:15–1:45 p.m.
Lean Recruiting: Strategies for Success
Scott Wintrip, president and senior consultant, Wintrip Consulting
While "less is more" is a popular statement, it's not always practical or easy to actually live and work with less. However, in today's business environment, achieving better sales, recruiting better talent, and being a more effective leader requires doing less while focusing on always taking action on the next right thing. In just 30 minutes, this Idea Lab presenter will share three steps to create the space and focus needed to become a leaner and more proficient recruiter. Qualifies for 0.5 CE hour.
Skills Gap Snapshot: Be Part of the Solution
Cynthia Poole, Director of Research, American Staffing Association
The ASA Skills Gap Index, updated quarterly, tracks the number of hardest-to-fill occupations in the U.S. The index reports present both nationwide and regional data and include staffing industry sector breakouts. Learn more about how to use the latest ASA Skills Gap Index, and how you can partner with clients to address their skills gap challenges. Qualifies for 0.5 CE hour.
---
Workshops
2:30–3:30 p.m.
Search Engine Optimization and Your Online Brand
Ruth Burr Reedy, head of on-site search engine optimization, BigWing Interactive
Is your website crafted effectively and seen by the maximum possible number of potential clients? Spending hours of time and lots of money to develop an eye-catching website is useless if no one can find your site. This high-level session on search engine optimization could deliver substantial savings to your bottom line and significantly expand your client and candidate base. Learn to build a search engine-friendly site, encourage links to your site, effectively market content, and optimize your client conversion rates. Choose keywords strategically, find and market to niche audiences, and build your online brand. Qualifies for 1.0 CE hour.
Sponsored by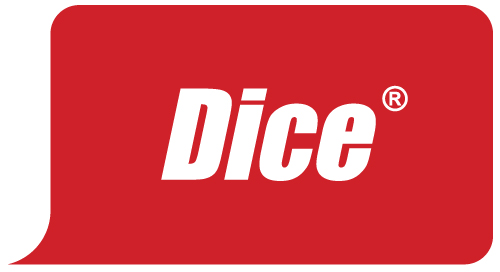 The Disruptive Staffing Industry CEO
Jeannine Parise, chief experience officer, VMS Accelerators Inc.
All mature industries are vulnerable to disruption. Consider how Uber has overtaken the taxi industry. What will be the disruption that changes the staffing industry? And which side of the street will you be on when it happens? This workshop focuses on questioning how you conduct your business in an increasing world of managed service providers, vendor management systems, lower margins, and increased competition on a national and international scale. Learn to identify areas of business that are vulnerable to disruption and how to create disruption to your own advantage. Find out how to capitalize on your competitor's unwillingness to consider disruption and how to increase market share. Qualifies for 1.0 CE hour.
Differentiation: Are You Ready for 2016? Understanding Your Clients, Candidates, and the Landscape
Jon Maly, National Account Director, CareerBuilder
Great employers have great brands. Not only do clients and candidates need to experience what makes your firm better than the rest, they need to experience it through the marketing and branding of your firm. They also must hear about it from others. With unemployment rates continuing to decline, establishing a connection with clients and candidates is key in order to build loyalty and retention, as is finding ways to utilize technology for efficiency. As your firm starts to think about the year ahead, attend this session to be armed with the latest research, trends, and advancements in the staffing industry. Qualifies for 1.0 CE hour.
Sellers Share Their M&A Experiences
Panel facilitated by Dave Phillips, director, business services, Childs Advisory
Panelists: Sam Sacco, partner, R.A. Cohen Consulting
Al De Bellas, president, De Bellas Co.
Three experts in mergers and acquisitions—all of whom have gone through the process of selling a staffing company—will share their experiences and delve into the process, experience, and aftermath of each transaction. Explore the pros and cons of being part of the M&A process. Owners looking to sell in the future will get strategies for building value and avoiding exit mistakes. Buyers gain insights on maximizing efficiencies throughout the acquisition process, especially as these strategies pertain to the staffing and recruiting industry. Both large and small companies from different industry segments will be represented. Qualifies for 1.0 CE hour.
Capitalize on Great Business Ideas and Innovate Now
Panel facilitated by John Thomas, CSP, CSC, professional staffing field consultant, Express Employment Professionals
Panelists: Jason Leverant, CSP, PHR, president and chief operating officer, @Work Inc.; Aisha Quaintance, president and chief executive officer, Fillmore Search Group; Tom Sarach, president and chief executive officer, Reliance Staffing
Have you ever pondered a great business idea and wondered: Could my company do that? This session will present the best new business ideas that staffing and recruiting firms are implementing right now. Explore these trends and determine whether any of these ideas is feasible and right for your company—and then identify strategies for getting started. As forward-thinking companies look toward the future, many encourage innovation among their employees. That way, they can harness valuable creativity and inventiveness from within their organizations. Come prepared to discuss and exchange ideas and walk away with valuable insights and strategies. Qualifies for 1.0 CE hour.
Electronic Form I-9 Completion and Storage System Compliance
Helen Konrad, Esq., director, immigration practice group, McCandlish Holton PC
For many years, the federal government has mandated the completion of the Form I-9 as part of the hiring process. Today's fast-paced workforce solutions industry requires you to streamline the onboarding process, and one response has been to adopt the electronic form of the Form I-9. Electronic products are available to help with efficiency, but how do you know if they are legally compliant? Join this legal expert as she walks through an evaluation of several electronic Form I-9 products and shows you how to determine whether they meet regulatory requirements. Learn to spot common weaknesses of many electronic systems, particularly those that are rolled into an onboarding software program. Qualifies for 1.0 legal CE hour.
---
3:45–5:30 p.m.
General Session
The Great Business Shift-Building Next-Generation Enterprises for a Next-Generation Workforce
Presented by Seth Mattison
Mattison is an expert on workforce trends and generational dynamics. As founder and chief movement officer of FutureSight Labs, he advises many of the world's leading brands and organizations on key shifts happening around talent management, change and innovation, leadership, and the future of work. Mattison aims to facilitate a shift in consciousness around what work and leadership will mean in the 21st century as well as the role individuals can play in intentionally creating careers and companies that bring deep value to the world.