Follow Us On:
---
Innovate…Collaborate…Educate
The Pennsylvania Educational Technology Expo and Conference (PETE&C) is a statewide event that provides quality programs focused on technology in the educational field. Each year, hundreds of exhibitors showcase their latest technology products and services to the vast audience of teachers, administrators, technology directors, school board members and more. Monday and Tuesday mornings kick off with keynote speakers that will both educate and inspire you. Throughout the three days, you can attend concurrent sessions, keystone poster sessions and student showcases. There is something for everyone at PETE&C!

NO CODES FOR ACT 48
Act 48 will still be available at PETE&C as we have offered in the past. However, no codes will be distributed this year. You will be able to submit your Act 48 credit electronically through the web site. Click here to fill out your evaluation. You will need your PETE&C web site log-in to proceed with the evaluation.
REMEMBER: Your PPID number is required to complete the evaluations and receive Act 48 continuing education credits. Click the link to access your Professional Personal ID (PPID) or go directly to https://www.perms.ed.state.pa.us/Screens/wfpublicaccess.aspx.
TODAY'S TECHNOLOGY TRENDS
A technology track for technology professionals. Please note that these sessions are only a small portion of the more than 200 fabulous sessions being offered at PETE&C. Tech Track Listing
Registration and Housing are Open
Registration is now open for the PETE&C 2013 conference, please click here to register.
The housing block is now open for the PETE&C 2013 conference to make a reservation, please click here.
February 9 - 12, 2014
February 8 - 10, 2015
February 10 - 13, 2013
Advertiser: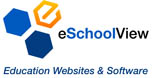 Member Organizations:




Pin Contest Winner:



Submitted by:
Payton McCombs
Butler County Area Vocational-Technical School